First aid is about attending to any person who suffers from a sudden illness or injury to prevent further risks. When you gain knowledge and understand the principles of first aid, you will embrace the significance of first aid in our life. Through seminars and training of first aid, you can give adequate assistance to those in need and save someone's life.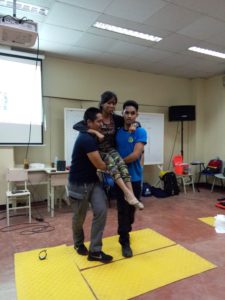 Why do we need this first aid training? Be it in our workplace or while walking down the street, we, employees may become ill or injured. In order to suppress these circumstances from worsening, we can treat any person when medical aid has not arrived. Employees are susceptible to hazard whether on high or low hazard environment. They might experience burning, bleedings, wound, distress and other medical emergencies while working.  If they are not ready,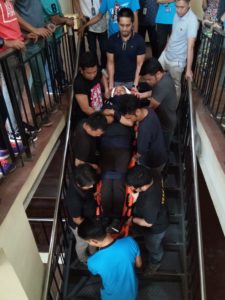 the situation may worsen and could cost more and lose productivity. First aid training could become a good investment that will make the employees well-trained during emergency occasions and to also keep them safe.
With the help of the trainers from SPMC, we, AISAT employees could save anyone's life. They had helped us understand first aid and tested our abilities through simulations of some situations that we might encounter. First aid along with Basic Life
Support and CPR Training is given to us to gain information on how to provide necessary actions on an ill or injured person on the absence of medical aid until help arrives. They taught us CPR on when and how, basic AED, basic life support, how to bandage, and how to execute rescue and transport. As first aiders, we should "prevent further harm".