AVIATION | IDT | TVET | Basic Ed | Pilot training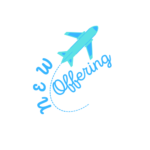 BS in Aviation Management
The Bachelor of Science in Aviation Management Major in Airline Operations is a degree intended to produce future aviation managers, who understand the core theoretical foundations of aviation operational management with course content that covers a broad sweep in aviation. The degree covers a wide range of areas and aims to develop skills including critical thinking and decision making through topics including airline marketing, aviation safety and security, corporate planning, flight operations, and airport management. Students are exposed to current aviation topics and contemporary air transport problems. The degree provides a solid base for pursuing careers in aviation including various roles in airlines and related industries. Other prospective employers include airports, government agencies, tourism authorities, freight forwarders, ground handling and even airline catering operators. 
AMT – Our AIRCRAFT MAINTENANCE TECHNOLOGY, also known as, AMT is a course under the Civil Aviation Authority of the Philippines (CAAP).  Such curriculum is part of the Philippine Civil Aviation Regulation Part 3, which is designed for students who desire to acquire knowledge and skills necessary for becoming a licensed Airframe & Powerplant (A&P) Mechanic.  In this program, students will be able to understand the operation of, inspect, operate, maintain, and repair structures, systems, and powerplants of aircrafts. A  graduate of the AMT course can be an Airplane Technician, Sheet Metal Specialist, Cabin Mechanic, Aircraft Loadmaster, Aircraft Maintenance Instructor, Aviation Office Staff, and Airline/Aviation Ground Attendant.
AET – AVIATION ELECTRONICS TECHNOLOGY is commonly known as Avionics and specializes in electronic maintenance and repair. It focuses on aircraft electronics but encompasses a wide range of job types. Students learn about the Operations and Maintenance of Aircraft Electronics, Equipment, Installation, Testing, Maintenance, Operations, Troubleshooting and Repair of Wiring, and Aircraft Flight Instruments. Graduates of the AET are responsible for electronics aboard an aircraft as well as the wiring that connect to the electrical system.  Also, they can run cables, mount antennas, connect instruments for navigation and engine monitoring.  Moreover, they can install radios, autopilots, and passenger entertainment systems.
Institute of Design and Technology
Bachelor of Science in Entertainment and Multimedia Computing
(BS EMC) major in
DIGITAL ANIMATION TECHNOLOGY
Bachelor of Science in Entertainment and Multimedia Computing
(BS EMC) major in
GAME
DEVELOPMENT
BS EMC in DAT teaches students the application of the fundamental and advanced theories and techniques in 2D and 3D Animation use.  Also, students learn the development for the advancement of animation technologies and the production of commercially acceptable content and viable solutions for different types of platforms such as broadcast, web, and mobile cast. Graduates of this program can work as a Technical Director, 2D or 3D Animator, or Creative Programmer.
BS EMC in GD deals with game design, scientific simulations, use and development of gaming technology and tools. Also, students learn the production of commercially acceptable digital games and viable solutions for use in entertainment and scientific applications.  Graduates may pursue careers as a Game Developer, Game Designer, Game Sound Engineer, or in other game-related fields.
On its 7th Year, AISAT expands its service to the Early Education and Basic Education Program. AISAT Early Education covers Pre-Kindergarten Education 1-2 for 3-4-year-old children and  Basic Education that covers Kindergarten, Grades 1-6 for Elementary,  and Grades 7- 10 for Junior High School. AISAT Basic Education Department's advocacy is to provide a Christian learning environment for the students and to foster a learning process that focuses on establishing excellent communication and computation skills as well as to establish Christ-centered lives through the study and exposure in the words of God.
Adventure Flight Education and Sports, Inc. (AFES)