Flight Plan Vision: A More Capable and Credible Air Force Responsive to National Security and Development
Over the past year, the world has experienced an unprecedented shift in our way of living due to COVID-19 pandemic. The whole world faced economic and financial difficulties resulting to lockdowns, travel restrictions and other necessary means to survive the growing pressure of the unseen. And yet, it is in these trying times that we have exhibited the true spirit of resiliency and ingenuity. The young and laudable Cadets and Officers of the Reserve Officer Training Corps (ROTC) from the different State Colleges and Universities have bravely shared their inspiring pandemic stories that exemplified the values of Diwa, Galing and Malasakit.
ADOPT
CADET LT COLONEL DANISON G SAPLAN
1st CLASS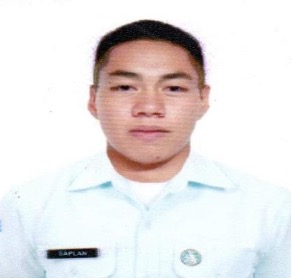 C/LTCOL JULES DANILO G SAPLAN 1CL is a third-year BS Criminology student from the Colegio de Dagupan. He was born in Dagupan City but was raised in Tebuel, Manaoag, Pangasinan. He is the Corp Commander of the ROTC Officers in the 243rd Department of Air Science and Tactics, supervising 68 Basic ROTC Cadets. C/LTCOL SAPLAN's "Galing" exemplary performance in the ROTC program was reflected in his feat as he graduated top of the SINAGLAWIN Class of 2019 during Summer Cadre Training, besting 58 other snappy cadets. C/LTCOL SAPLAN obtained the highest academic and military proficiency.
In his first trip abroad in November 2019, C/LTCOL SAPLAN 1CL represented the Colegio de Dagupan Philippine Air Force in the Cultural Understanding and Leadership Program (CULP) in Guam, United States of America. From that moment, C/LTCOL SAPLAN 1CL realized that he wanted to learn more about the military and what it is like to be in the service. Unfortunately, when the World Health Organization declared the COVID-19 as a global pandemic, the young Pangasinense had to put on hold his desire to further learn and serve.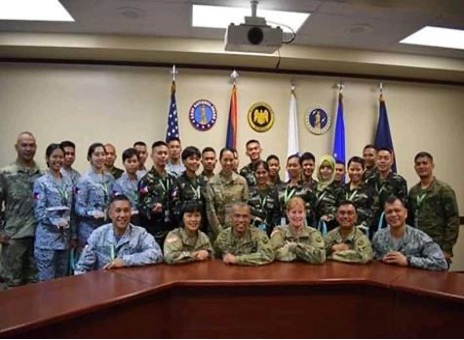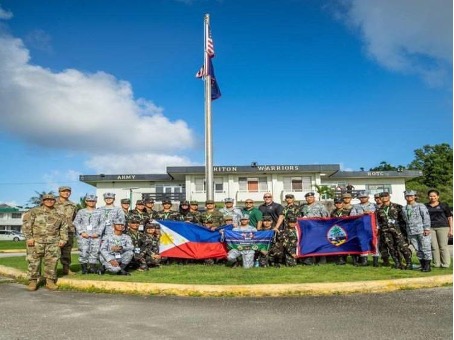 C/LTCOL SAPLAN 1CL led the ROTC Officers and other reservists in a coastal clean-up and tree-planting with imbibed values of "Diwa" and "Malasakit". He, moreover, took advantage and utilized social media to stop the spread of fake news and deception about COVID-19. The ROTC Cadet took the initiative to disseminate facts and information about COVID-19 among his fellow cadets, co-students, and the public. He made it by promoting hygienic practices that include the proper wearing of face masks and shields and observing social distancing.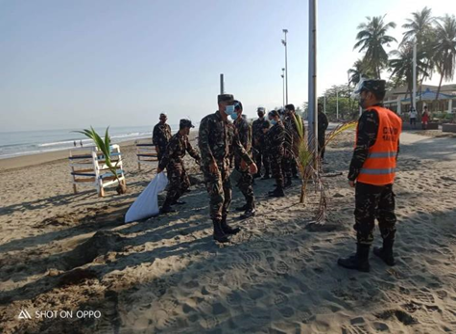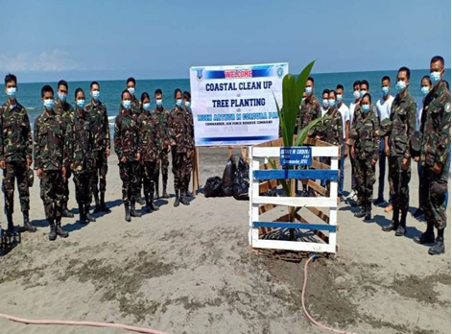 Despite the COVID-19, C/LTCOL SAPLAN has continued with his commitment to serve by participating in community-related build-up activities. As a cadet who leads, motivates and capacitates his peers to ensure the sustainability of the ROTC programs in his own strategic ways, C/LTCOL SAPLAN has manifested the values of Diwa, Galing and Malasakit. He wanted to be an inspiration to his fellow ROTC Officers and Reservists in empowering others to promote patriotism by doing voluntary works that help alleviate the lives of the Filipino people despite the difficult situation.
ADAPT:
CADET CAPTAIN JHOANNA M. PILONETA
2ND CLASS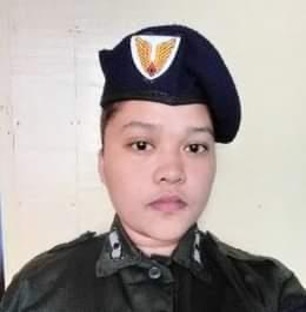 Fearless and empowered amidst the pandemic, C/CPT JHOANNA M. PILONETA 2CL was able to do her part as a proud member of Davao Central ROTC. She has voluntarily taken part in Civil-Military Operations activities that intend to alleviate the suffering of the less fortunate, particularly in the Davao Region. One of the notable projects that C/CPT PILONETA participated in was the "Pagbabayanihan Program", an action-activity mandating Reservists, ROTC cadets, and the Regular Force to build small huts benefitting targeted potential community. This activity was realized through the partnership with distinctive stakeholders in the area. C/CPT PILONETA 2CL, together with her fellow cadets, volunteered as Passenger Marshalls at Davao International Airport. As an ROTC Cadet, the pressing situation may hinder her determination – to extend immediate help to hapless countrymen – yet C/CPT PILONETA 2CL showed her patriotism and ever-burning desire to effect change and be of help to others despite the challenging times. She believes that as ROTC Cadets, "Cadets should not be confined within the four walls of their houses to prevent COVID-19 infection; cadets must learn to adapt to the situation, learn to do what is good, and devote some time and effort in helping others out."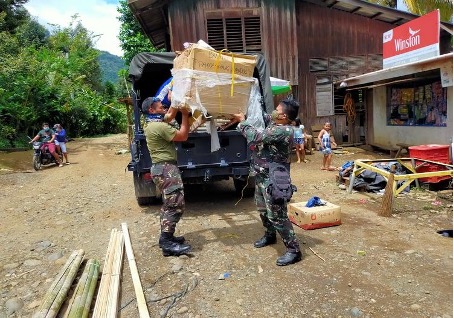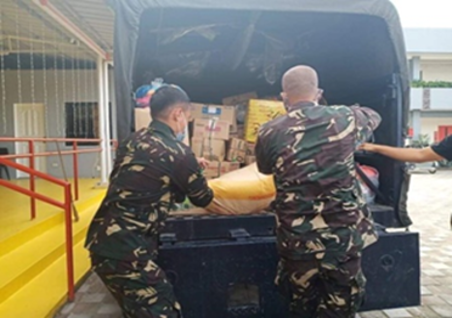 C/CPT PILONETA 2CL unceasingly encourages her fellow cadets to never give up on extending support to CMO activities and to serve one's countrymen. Together with C/LTC SAPLAN 1CL, C/CPT PILONETA 2CL embodies the values of "Diwa," the initiative that resurfaces in these uncertain times; "Galing", being altruistic; and "Malasakit" for showing compassion to others.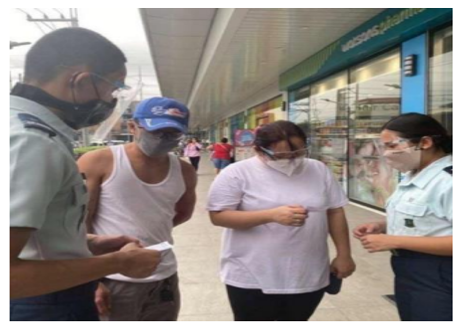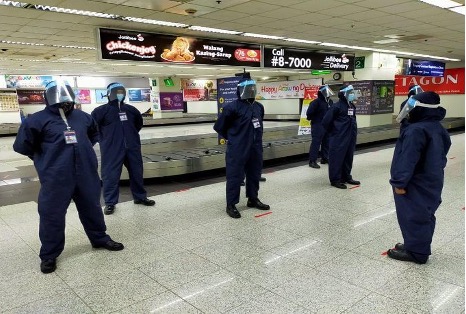 ADEPT
CDT LT COLONEL COLEEN MYKA C ONG
1ST CLASS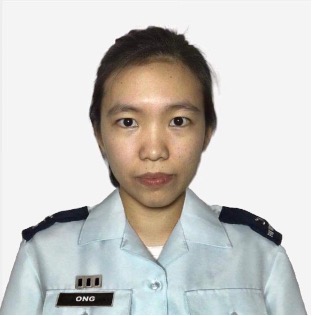 C/LTC MYKA ONG 1CL is a 20-year-old 3rd year student-athlete taking up Bachelor of Physical Education (BPEd) at Mabalacat City College in Dolores, Mabalacat City, Pampanga. Her commitment and determination to her studies are evident on how she is able to effectively balance her academic and student-athlete demands. Since first year, C/LTC MYKA ONG 1CL has been a consistent Dean's Lister and a Taekwondo varsity player. On top of that, she is also an active member of Yaw- Yan Mixed Martial Arts, and SILAWAN (formerly known as MAPEH Republic), an organization under the Department of Physical Education.
In the 2019 Summer Cadet Training Class of MASINDAK-ALAB Bravo, she completed the training on top of her class and bested 76 other cadets after obtaining the highest overall proficiency rating of 94.86%. The current term is another witness to her exemplary display of dedication and devotion to her field. Apart from being the first female MCC-ROTC Corps Commander, she also led as the President of Military Cadet Officers (MCO) in 2019 – one of the most reputable organizations of the college. Among her notable endeavors was during the aftermath of Typhoon Ulysses that encouraged C/LTC MYKA ONG 1CL to collaborate with the MCC-Supreme Student Council. She likewise coordinated with the 2nd ARCen Commanding Officer and requested assistance to donate, transport, and distribute the collected goods across Cagayan Valley.
C/LTC MYKA ONG 1CL has also shown support and compassion by continuously volunteering in other active projects outside the college such as the implementation of Brigada Eskwela 2021 at Leonica Village Elementary School and School in A Garden at Apung Guidang Elementary School in Angeles City, Pampanga. As the president of the organization and MCC ROTC Corps Commander, C/LTC MYKA ONG 1CL has set herself as the role model of her unit. She has participated in the following: Usapang Pangkapayapaan, Usapang Pagkaunlaran of the AFRC, and Gender and Development-related activities. She is also a recipient of the Commanding General, PAF ROTC Scholarship Grant, and successfully graduated from the 16-day Search and Rescue Auxiliary Training of Sanib Lakas Class of 2020 last 24 December 2020.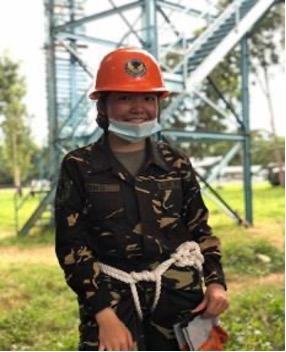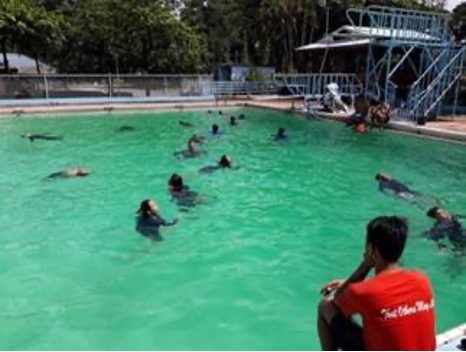 She is prominent in Mabalacat City College Community. This empowered woman has been consistently featured on various social media platforms, has inspired, and encouraged women to speak as well as freely relinquish society's partialities against women. Her enthusiasm and thirst for learning as well as her discipline drove her towards excellence. With her paramount competence, C/LTC MYKA ONG 1CL exhibits the value of "Galing" through her outstanding achievements. Despite the new normal, her value of "Diwa" to continuously improve and be a catalyst for change empowers others to do the same. Her continuous devotion to the ROTC program instills the value of "Malasakit" – that as a servant leader, the aspiration to help the country to become better and livable will always come first.
Despite the physical distance this pandemic has caused to the ROTC Program, these Cadets still managed to maintain their physical lifestyles. The students have also established private social groups where members encourage each other to reach their training goals. By engaging in these activities, the students have maintained the same sense of camaraderie and team building that they have once developed in the campus.
These cadets continue to press on as exemplified by the values of Diwa, Galing and Malasakit. More so, being able to adopt and adapt require an adept mind and body. These distinctive attributes are just some of the notable things learned by a cadet in his transformative environment.