September 30, 2020
by: Justin John Dulogin
In this time of crisis, there are big changes that happen. One of it is engaging in different physical activities; however, despite the limitations there are still things that we can do. Exercising is not limited in going to the gym nor having equipment. We can still exercise regularly with the help of our smartphones and some applications. There are applications that can be installed and will help us maximize our time in exercising. Furthermore, physical activities are important for us to push ourselves to be healthier despite of experiencing the pandemic. It will also help us fight the virus if we have a healthy lifestyle. Doing these things will ease our boredom while being in a quarantine and at the same time it will benefit us with good physical, mental and emotional health. One thing that is rampant and safe during the pandemic is cycling.
Since the start of lockdown in March, bicycles have become a boon for some families. A rising number of people use bicycles as another solution to public transportation amidst the spread of the virus. Cycling have long been popular in Mindanao however, the pandemic and impeded public transportation plus the odd rules for motorized transport, its popularity for physical fitness as well have soared. Cyclers like the Vicada family are overwhelmed regarding this sudden rise of the new bikers. "We hope that this could be the way in forcing or letting the government know the issues of what the bikers need on infrastructure to promote cycling," said by Augustine Vicada, a former Aisat student.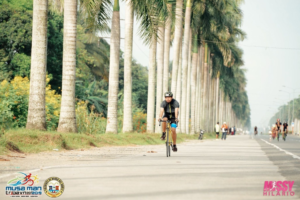 Although cycling may have been seen as a poor man's transport, which is not the case now because last June 2, 2020 Davao City Mayor Sara Duterte stated that the local government shall put in place the "bicycle lane" setting the boundaries by painted marking to implement the 2010 Bicycle Ordinance as the city transitions to the "new normal".
Amid the pandemic, there are a lot of benefit of safety. Using bike as a commute could offer an important duty in preventing the coronavirus transmission chain because choosing public vehicles as commute is perilous at a time of pandemic. We cannot maintain social distancing but cycling is a good turn for one to remain safe from getting the virus and unlike motorcycles and cars they cannot offer a lift for another passenger on a bicycle.
Let's pedal through this pandemic, keep the curve flat and cycle to a brighter and healthier future. That said, here are some simple tips that can help you set the stage for a cycler's high.
Take Your Time
Begin by biking slowly and give enough time to warm up for your muscles
Find New Routes
Try exploring unfamiliar routes like a forest path or dirt road, away from dangerous urban distractions.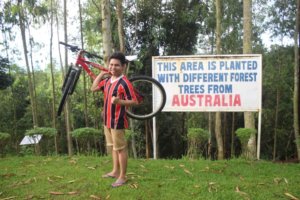 Do Short Intervals
Add unusual movement sequences, such as fast cycle or downhills, to your training.
*Note: Your health should always be your top priority. Never push your body so much that you endanger yourself or risk injury when cycling.